Well Friday was a choppy day on the markets alright! Fears from the new Covid variant seeming to spook the market. My YTD figure promptly dropped back to around 23% from 30% at the start of the week so quite a hit.
Thankfully I am not a short term trader and I feel that the underlying value of my companies did not actually change on Friday. We have to be confident in our holdings and have done our own research. That will mean we won't panic in a sell off that is actually unrelated or does not directly affect our holdings.
I did spend a little buying a top up in IG Group the spread betting and stock broker that we all know and love or hate! They are sitting at a PE of around 10 with a Dividend Yield of 6% so I don't think I can go that far wrong with them at 769p.
I also bought some UPGS Up Global Sourcing Holdings – don't judge lol! I had been watching them around this price before but missed my chance – so I bought a starter position at 173p after receiving a price alert from stockopedia . This may not be a long term hold as I am still making up my mind on their outlook given potential for supply chain disruption and since I don't like low margin businesses. Again they have an undemanding forward PE Ratio of around 12 and a 4% dividend.
Did you get any bargains on Friday or recently? What is your strategy in a downturn? Let me know in the comments below. If you want to see my other holdings have a look at my current holdings page.
I have put a few screenshots from Stockopedia and Sharepad below to let you have a quick look if they are of interest. They include a financial snapshot and a look at the major shareholders in sharepad.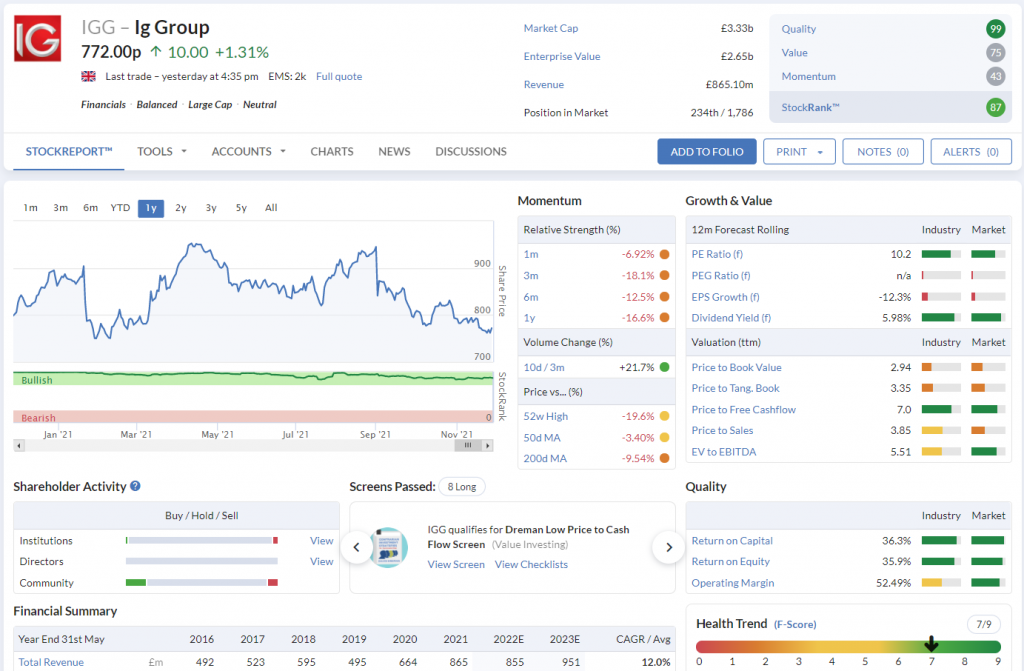 Thanks for reading and good luck in the markets!